Ruby Red Grapefruit Liqueur

Mattie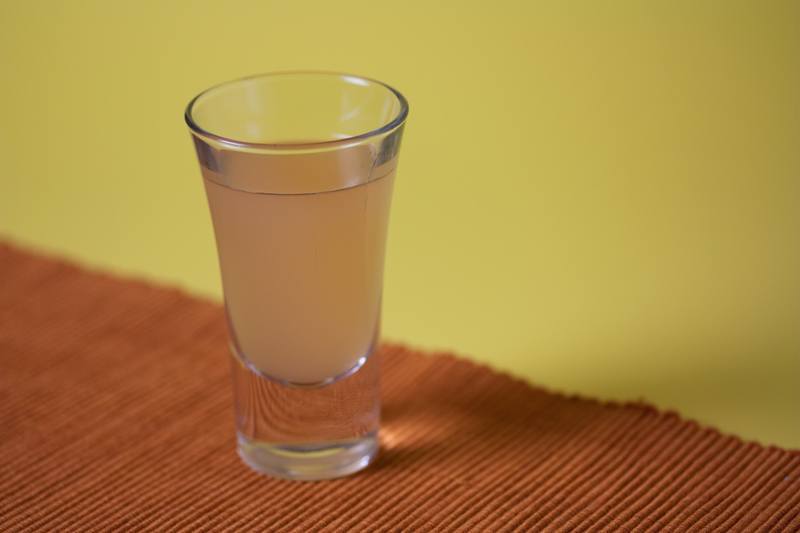 Psst! Want to have one of the best liqueurs ever? You can make it yourself! Warning: you won't be able to look at those other fake fruit essence vodkas the same again. It will scar you for life in this way but it's worth it. This Ruby Red Grapefruit Liqueur recipe is like a Greyhound that's been reduced into a liqueur. Like a greyhound, the subtle sweet, acid and bitter flavor profile plays seductively and mysteriously well with alcohol. When my friend and I made this drink, closely related to
limoncello
, we were so taken aback by it's drinkability that we were stunned no one had brought something like it to market. But who needs to now that you can make it? A shot of this liqueur mixed into a glass of ice cold soda water takes the heat right out of a hot summer day.
Ruby Red Grapefruit Liqueur Recipe
4 organic Ruby Red grapefruits
750 ml vodka
¼ cup (50 g) granulated white sugar
1) Zest the grapefruits and add it to a container of vodka
Zest the grapefruits and transfer it to a ½ gallon glass container. Add the vodka to the container. Using organic grapefruits is important because non organic grapefruit rinds can contain significant pesticide residues.
2) Juice the grapefruits
Arrange a colander lined with cheesecloth, placed over a mixing bowl to work as a filter to strain out the pulp. Cut the grapefruits in half, juice them and pour the juice into the colander. This should give you about 1 ¾ cups of grapefruit juice but possibly more depending on their size.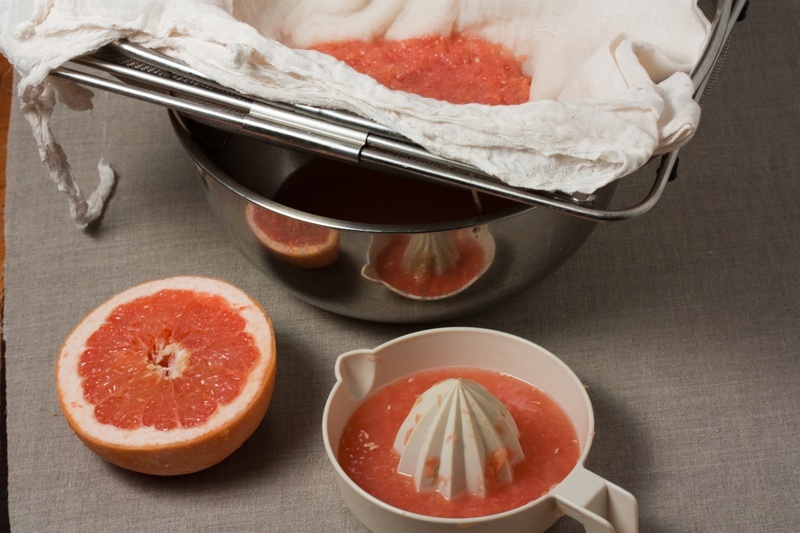 3) Sweeten the grapefruit juice
Transfer no more than 2¼ cups of the juice to a medium sized saucepan. Whisk in the sugar over medium heat until it's dissolved.
4) Add the grapefruit juice to the container of vodka and age to perfection
Add the juice to the ½ gallon glass container, close the lid tightly and give it a shake.
Keep in a cool dark place and strain out the grapefruit zest after two weeks. This can be done by using a cotton coffee filter placed in a funnel that is placed over a bottle. Age at least two more weeks. The longer you age it, the smoother it becomes. Store it in the freezer where it will keep for at least a couple years. Enjoy it cold. Makes about 1 liter of Ruby Red Grapefruit Liqueur.
User reviews
Chopperjim
Was this review helpful to you?
Elle Dub
Good stuff
Just what was looking for! Thanks!
Was this review helpful to you?