Warning
JLIB_APPLICATION_ERROR_COMPONENT_NOT_LOADING
1 results - showing 1 - 1

Mattie
0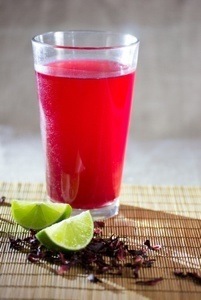 While designing the beers and finally crafting the wine to have on tap for my wedding, I realized that in order to round out a good drink list, a capable non-alcoholic drink would definitely be in order. I plan on having a saison, a sour beer, a gluten-free double IPA, and sangiovese on tap. It would practically be disrespectful to not have a non-alcoholic option to stand up to this selection. Can you imagine how frustrating it would be to be a designated driver at a wedding? I mean, let's be honest! This is why I just had to devise something truly interesting in the alcohol-free department. But what? My goal was to concoct something that the sober drinker would be thrilled to drink all day and not feel like they were missing out. In order to pull this off, I'd need an elixir that fits this criteria:
Fruit-forwardness, bright acidity and a little residual sweetness for a well-rounded flavor.
Crisp and refreshing on a hot day.
Intense enough to thrill, but subtle enough to session, or drink all day. I want people to come back for more like when you just can't stop drinking that beaujolais you opened on that hot summer day.
Consistent, convenient cold dispensed throughout the day. Bonus: dispensed amongst the same taps as the alcoholic drinks so it doesn't play second fiddle.
1 results - showing 1 - 1