Yuba Tofu Skin Knots - White Wine with Herbes de Provence

Mattie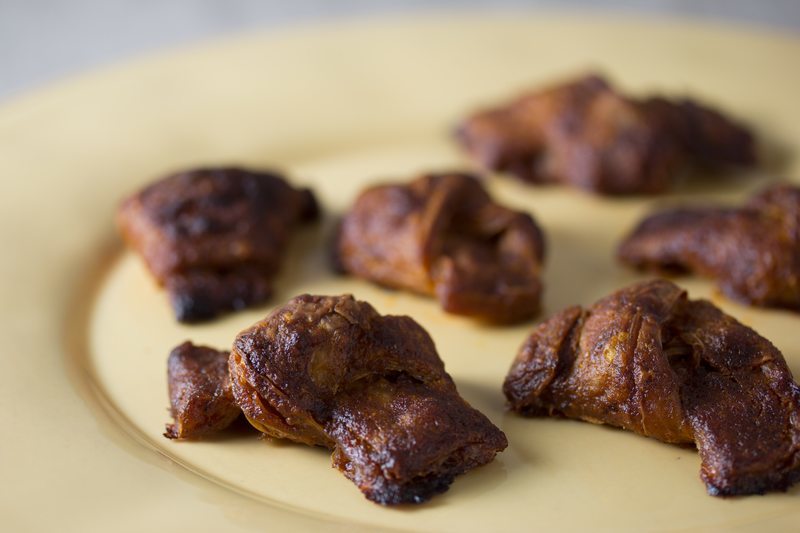 In the world of vegan protein it can often be difficult to find a food option that is easy to make, offers exceptional flavor and texture and is minimally processed. You can usually pick two of these options. And you can almost forget about finger food that fits this category. Try making tofu cubes, tempeh chunks or seitan strips appeal as hors d'oeuvres at a large party and you'll see what I mean. "What
is
this stuff?" Yuba knots are particularly interesting because they have the ability to be assembled into a freeform food while having a mixture of stringy, meaty and puff pastry characteristics, which keeps them from feeling too foreign.
What is yuba?
Yuba is the Japanese word for tofu skin. Immediately after soy milk is produced, the hot soy milk is exposed to cool air. This causes the proteins in the soy milk to coagulate and bind together, forming a sheet on the surface if the soy milk isn't stirred to inhibit this process. Many soy milk production facilities have a stirring device to stop the tofu from coagulating. Many other soy milk makers embrace this formation, lifting the sheets off and hanging them to partially dry into yuba.
After the sheets are mostly dried, they can be sliced into strips to be enjoyed in stir fries or even as a high protein stand-in for pasta. Yuba can even be layered and baked into freeform bites similar to how puff pastry is used. Since it can be used freeform, you can let your imagination run wild. Instead of tying them into knots, go ahead and make them into stuffed cigars or croissants, because why not?
The hardest part of working with yuba is finding it. I was able to find it at Sunshine Mart which is a Japanese market in the Lower East Side in New York City. I was only able to find it after going back a second time where they finally were able to locate it for me in a refrigerated section I had overlooked earlier. This yuba was frozen and a few millimeters thick. It didn't have very much durability and I had to be careful to keep it from tearing while working with it, probably due to it being frozen.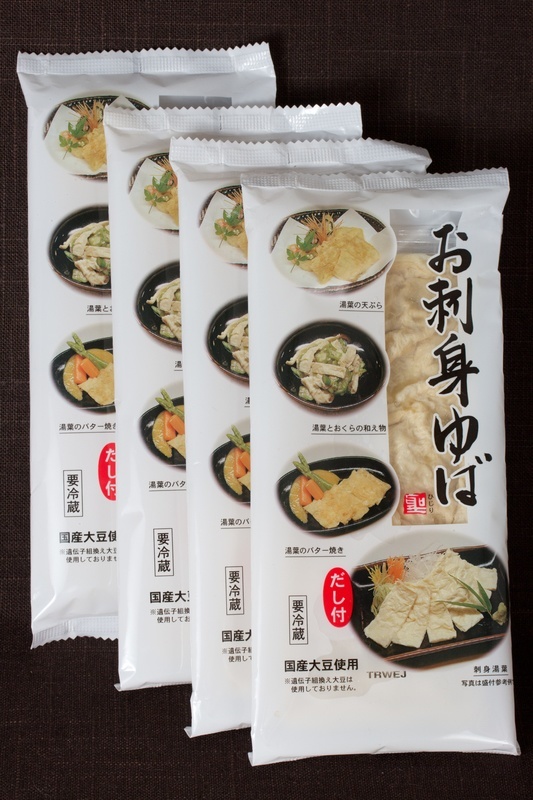 Not all yuba is created equal
People in the West Coast might have more luck because Hodo Soy Beanery, based out of Berkeley, California, makes excellent yuba that can be found in many natural markets. Their yuba is considerably thinner and much more durable, most likely due to it not being frozen.
In this yuba knot recipe, yuba is cut into strips, tied into knots, soaked in a marinade then baked to perfection. The texture is succulent, savory, meaty and well textured. They don't resemble anything like seitan, tempeh or tofu which is a refreshing change. It won't seem like these yuba knots spawned from soy milk and your guests won't care where they came from after they take a bite. It's the puff pastry of protein.
I opted to go with a French flavor inspiration in these Yuba Knots to keep the recipe fun and different. I wanted the French inspired flavors of white wine and herbes de Provence to be combined with subtle barbecue characteristics. If you just want to throw something together faster, you can substitute the whole marinade with about 2 ¼ cups barbecue sauce to make easy barbecue yuba knots.
Yuba Tofu Skin Knots Recipe
4, 2 ounce packages of yuba (tofu skin)
1 cup water
½ cup white wine
6 Tablespoons canola oil
¼ cup shiro miso
1 Tablespoon herbes de Provence
1 Tablespoon tomato paste
4 teaspoons lemon juice
2 teaspoons barley malt
1 ½ teaspoons onion granules
½ teaspoon garlic powder
½ teaspoon black pepper
½ teaspoon liquid smoke
½ teaspoon salt
1) Defrost your yuba
If your yuba sheets are frozen, take them out of the freezer so they can thaw out completely. If they came with a flavor packet, discard it. Line two
baking sheets
with parchment paper and set aside.
2) Prepare your marinade
Add all the ingredients except the yuba to a blender and blend on high for 1 minute. Transfer the marinade to a shallow wide bowl.
3) Tie the yuba into knots and marinade them
If your yuba is a few millimeters thick, cut it into strips roughly 1 inch wide and 7 inches long. If it's about 1 millimeter thick, cut it into roughly 2 inches wide and 7 inches long and fold it in half lengthwise. This will ensure your yuba knots are able to be tied into a large enough knot that will absorb the marinade optimally. Carefully tie each piece into a loose knot. Don't worry about making them look perfect. Your yuba knots are going to be irregular and deformed. Embrace it! Transfer the yuba knots to the liquid and soak them anywhere from two hours to two days in the refrigerator. When everything is done marinating, you should save your leftover marinade for marinading other things, add it to stir fries or even use it as a pasta sauce.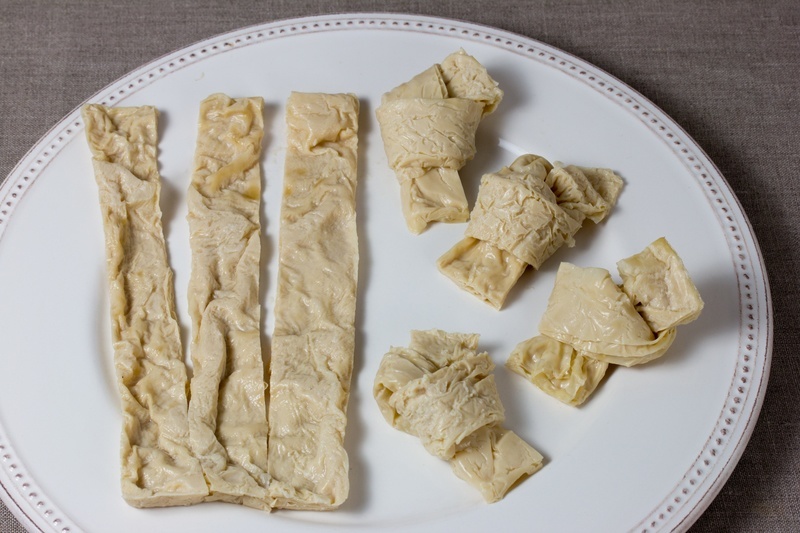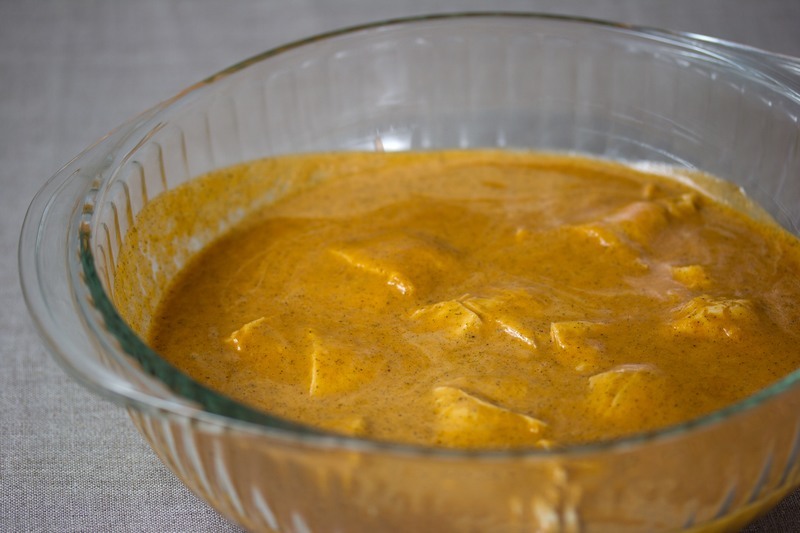 4) Bake your yuba knots to perfection
Preheat your oven to 350F (177C). Place the yuba knots on the baking sheet spaced about 1 ½ inches apart. Bake for 20 minutes then reduce heat to 300F (149C) and bake until golden brown, an additional 20 to 30 minutes. This baking method allows them to brown properly then dry out to the proper level so they're crispy on the outside and moist and succulent on the inside. After the yuba knots cool, you may want to pull away any blotches of dark, burned marinade that have dripped onto the baking sheet from any of the yuba knots. You may have to vary your baking times slightly depending on the type of yuba you're using. This recipe makes about 12 Vegan Yuba Tofu Skin Knots.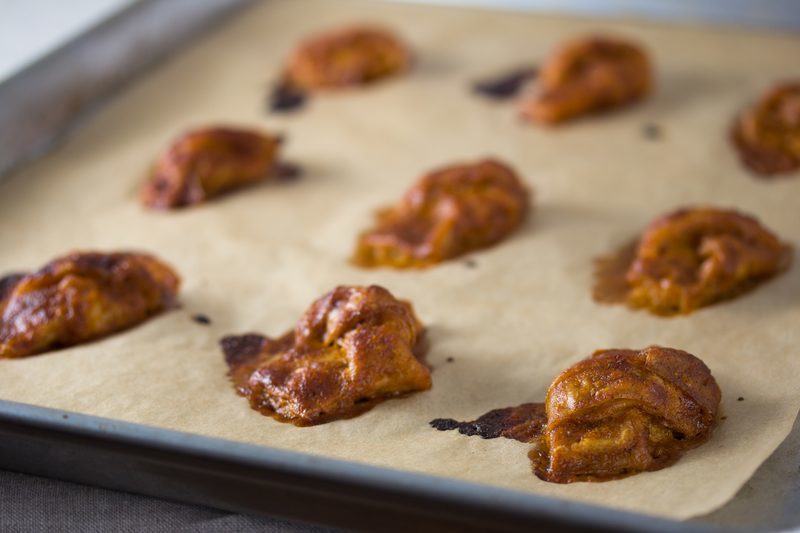 User reviews
There are no user reviews for this listing.